« Dan and Jennifer Digmann: Fighting MS, hand-in-hand, one day at a time | Main | A Tale of Two Students »
By Justin Goldsborough | December 8, 2009
I'm watching the Jimmy V Classic on ESPN, but I don't really care about the game. I'm hoping to catch the speech…this speech…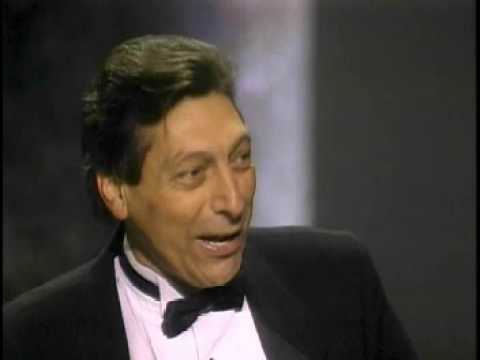 …the most inspiring speech I've ever heard in my life.
You may or may not know about Jim Valvano. As a kid I knew him because I adopted the North Carolina Tar Heels as my favorite college basketball, and Valvano coached at one of their biggest rival, North Carolina State. For most, he's the guy running around like a mad man after Lorenzo Charles dunked Derrick Whittenberg's air ball with one second left when N.C. State beat Houston for the 1983 national title.
I'm a huge sports fan and I remember that play. I've seen the highlight 1,000 times. But what I remember more is what Jim Valvano taught me and the world about cancer and perseverance at the first annual ESPY Awards just a few months before he died.
I don't have a close family member who's had or died from cancer (knock on wood). I've been very lucky. So I'd heard all about what the disease does to people, but I hadn't ever seen it firsthand until that night, at least that I can remember. And what I saw I remember feeling like a literal punch to the gut.
Here was the guy who ran around the court like a 5-year-old just 10 years earlier. A guy who always coached his basketball team with such passion. And he needed help from Dick Vitale and one of his rivals, Mike Krzyzewski, just to get to the stage when he was named winner of the first-ever Arthur Ashe Courage Award.
Jimmy V had tumors all over his body. He said as much in his speech. But the message he delivered that night was very little about himself and all about how he was using the time he had left to fight this awful disease that was destined to take his life in the coming.
"Cancer can take away all my physical abilities," JimmyV said at the conclusion off his speech. "It cannot touch my mind, it cannot touch my heart and it cannot touch my soul. And those things are going to carry on forever."
Thanks to JimmyV's efforts before he died and the continued efforts of ESPN and many others, those things do still carry on today through the JimmyV Foundation. In a little more than 15 years, the foundation has raised more than $90 million for cancer research. Today marks the end of JimmyV week, but the fight against cancer is ongoing and we can help make JimmyV's dream come true by donating to and/or raising awareness for the fight.
Do you remember JimmyV's speech? Or is there another moment in your life where you realized how devastating cancer can be and how important it is that we continue to fight it? If you'd like to share your story, the comments are yours.
National Blog Posting Month 30 Causes in 30 Days
Apartment Fund for Daniela's Family (@davearmano)
12for12k (@dannybrown)
#Iamsovereign Twitter Birthday Project (@jasonstoddard)
Jaeli's Syndrome (@AngEngland and @BrandyBrow)
#GebenGives (@prtini)
11-11 Veteran's Day (@JoeTrippi)
#stopdiabetes (@JessicaLHansen, @AmDiabetesAssn)
#noahbiorkman (several thousand people)
#applebeesvets (@scottmonty, @arikhanson, @valeriesiimon, @prtini, @sonnygill)
#movember (@jasonfalls)
Harvesters Thanksgiving food drive (@TackleHungerKC)
#getwellliz (@DebNg, @GeekMommy, @JennFowler, @KrisColvin)
Aflac Cancer Center for pediatric cancer research (@AflacDuck)
Facebook Causes and Birthday Wish (@causes)
#prayersforanissa (@anissamayhew, @caringbridge)
ACES (Athletes Committed to Educating Students) (@ACES4Kids, @arikhanson, @chadc324)
San Antonio Food Bank Thanksgiving Turkey Drive (@safoodbank, @nanpalmero)
#Tweetsgiving and the #twitterkids of Tanzania (@tweetsgiving, @epicchange)
@Livestrong (@drewfromtv, @drew)
Make-A-Wish Foundation (@MakeAWish, @MacysInc)
Twibbon, #Red and World Aids Day (@Twibbon)
Multiple Sclerosis, Dan and Jennifer Digmann (@DanJenDig, @lindsaymallen)
The V Foundation for Cancer Research (@TheVFoundation, #jimmyv)
Topics: Uncategorized | 1 Comment »
One Response to ""Don't give up, don't ever give up""
"Don't give up, don't ever give up" Says:
December 9th, 2009 at 2:40 pm

[...] the story on Topix Posted in [...]