« Has social media made conversation too open? | Main | Facebook search enhancements leave me searching for answers »
By Justin Goldsborough | July 24, 2009
Wanted to share my final blog post on Sprint Space, Sprint's employee blogging and social networking site.
Hey, Sprint Space. Justin case you were wondering…Today is my last at Sprint. It's not you, it's me. I got offered a chance to be a social media consultant on the agency side at Fleishman-Hillard and after a lot of thought and great advice, decided it was something I had to try.Last night I was reflecting over how far you've helped us take Sprint Space and all the lessons we've learned during the last two years. Lots of things came to mind — brand reputation is all about people, blogging IS work, social media is sometimes social…and that's ok, employee blog posts can help surface business issues and show leadership the pulse of the organization, our employees who blog on Sprint Space really like cool cars.
These are just a few of the thoughts that came to mind. But for me, one lesson really stood out above and beyond all of these — Social media levels the playing field and allows any employee, no matter what level, to impact our company's performance and reputation. If you heard Dan Hesse at last week's i-Lead webcast, he talked about how our TV advertising was award-winning, but mentioned we need the word-of-mouth ads that Verizon gets. We can make that happen and social media can help.
My colleagues probably get sick of hearing me mention the Edelman Trust Barometer, but I have to throw it out there one more time. Why? Because that study, conducted in February of this year, ranks employee and customer feedback on a brand as more influential than any messaging that comes from TV news, traditional advertisements and/or corporate executives. And that's says a lot about the influence you can have on how your social networks — online and offline — view Sprint in today's social media world.
Before I go, I want to share a great video a friend sent me earlier this week that demonstrates the importance of forming a connection with consumers to create brand advocates. Today, people aren't just looking for a great wireless device. They're looking for a connection with their wireless provider or any other brand they interact with; they're looking for community.
Whether we think about it or not, because we work for a technology company like Sprint, our friends, family, peers value our opinions about what devices they need to stay connected. And this decision is becoming more and more important every day as people become more and more dependent on technology. So whether you work in Marketing, Network, Corporate Communications or on the frontlines, if you're passionate about Sprint you can really make a difference for our company and our customers.
I think that, far and away, is the coolest lesson you've helped me learn about social media. Thanks for that
.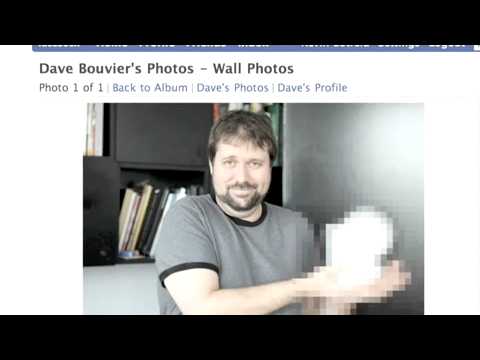 Don't be a stranger. Feel free to reach out anytime

Topics: Uncategorized | 2 Comments »
2 Responses to "What I've learned about social media at Sprint"
Kyle Flaherty Says:
July 24th, 2009 at 10:46 am

Congrats on the new position Justin, looking forward to following you in your new venture!

/kff

Clara Miller Says:
July 28th, 2009 at 1:39 pm

Congrats, Justin! FH is lucky to have you!